Corporate Tours & Mice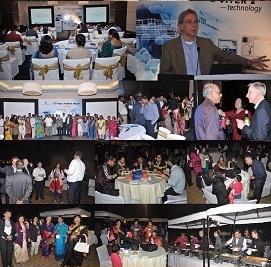 We help all our clients to get the best Hotel accommodation & Transportation in India and abroad with in their budget.
MICE-the new form of business tourism is the fastest growing section of the International tourism market. It caters to various forms of business meetings, International conferences and conventions, events and exhibitions and is slowly but steadily capturing every big hotelier's attention. Being a hot favorite tourist destination, India is also very much into the business.
After the hot-spots like Hong Kong, Malaysia and Dubai, India is fast gaining its pace in the competition to become an ideal MICE destination.
With the advanced technology and facilities, warm hospitality, personalized services coupled with immense natural beauty and rich cultural heritage, the goal seems to be not very far. MICE tourism is the new buzzword in the international tourist market and relates to various business groups and individual travelers.
The importance of the MICE industry lies in the fact that it converts the annual business meetings and conferences into a glamorous and enjoyable event for the delegates and attendants. Be it a meeting to bring people together either from within one company or from a broader spectrum or an International Conference of 100 delegates or Product Launch Party or Exhibition.
Once you added Malimel Travels team to your profile, you are saving time / energetic vitality for each one of your employees to do other works to increase your business and we assure cost saving / timeless productivity and trust worthy.